New Mexico Bienniums: Detection, Investigation, and Reporting of Hate Crimes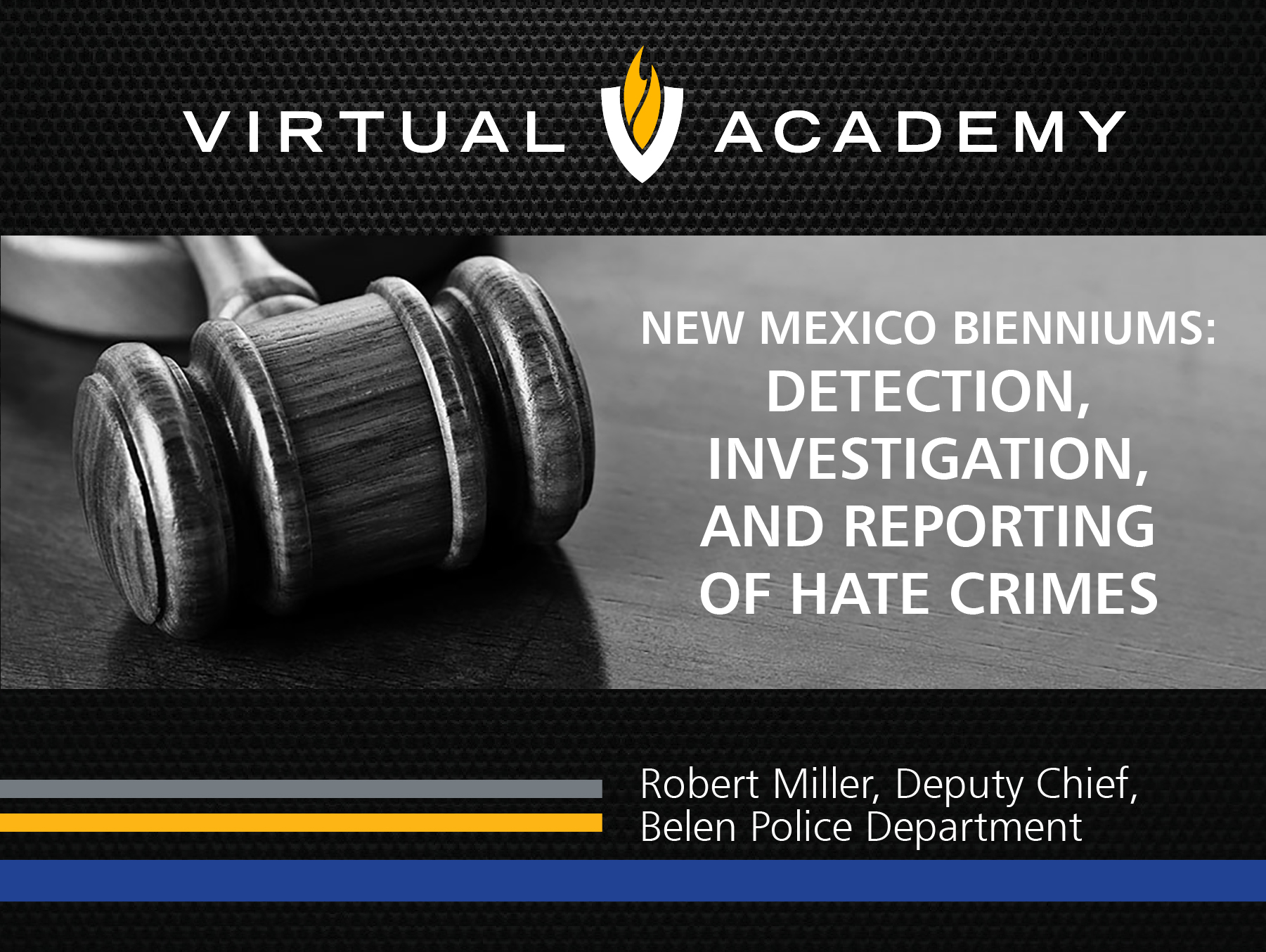 New Mexico
This course uses real scenarios to help participants better understand the hate crime statute. Participants will learn about topics such as hate crime trends in New Mexico since it became illegal in 2003, why the history of hate crimes has made this such an important crime today, how hate crime laws affect free speech, and what law enforcement should do when hate crimes occur.
Course Length: 2 Hours
Meet your Instructor

Robert Miller
Expertise:
Deputy Chief, Belen Police Department
Robert Miller has 27 years of law enforcement experience, where he has served as a Patrol Officer, Wildland Arson Investigator, Patrol Lieutenant, and Deputy Chief of Police. During this time, he achieved instructorship in Defensive Tactics, Use of Force, and Dealing with the Mentally Impaired, as well as his General Instructor certificate. He has obtained his executive-level certification from the New Mexico Department of Public Safety.